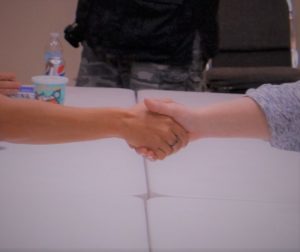 The mission of the Michigan Public Employer Labor Relations Association is to provide superior education, communication and networking opportunities to promote the professional development of Michigan public sector professionals with labor relations responsibilities. MPELRA is governed by a twelve member Board of Directors, which is working to enhance MPELRA's ability to attract and retain labor relations professionals by increasing value to, and involvement of, the membership.
Members who participate in MPELRA activities, such as our quarterly training sessions, annual conference, and various committees make new friends and develop invaluable personal connections with other labor relations professionals.
We invite you to browse through our website to see the other benefits of joining MPELRA.  Most of these pages are open to non-members. Other pages, such as our collaboration and polling tools and membership directory, are for members only.  We hope you like what you see, and then join us at the next MPELRA meeting.